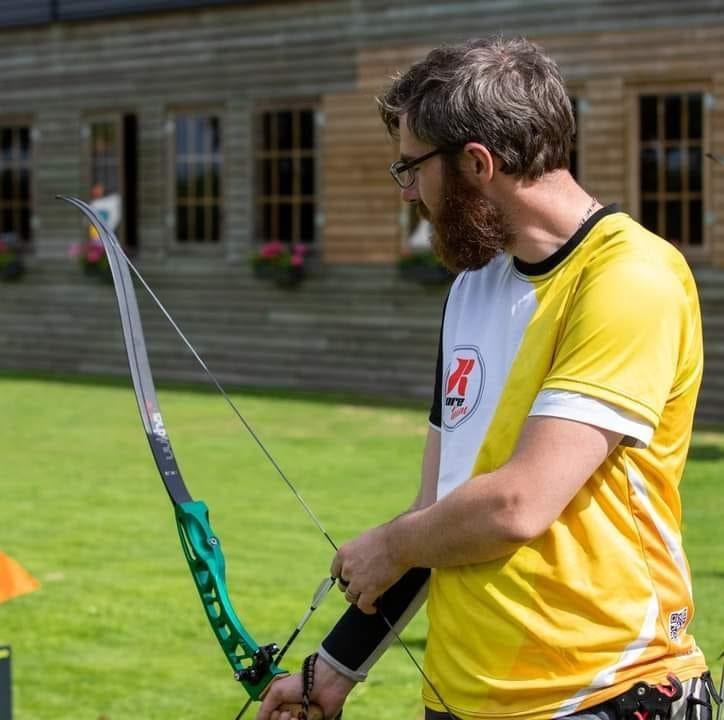 Personal Details
Name: Dimitri Bedez
Year of birth: 1987
Nationality: French
Born in the year of Our Lord (Sante Spigarelli, not the strange Nazareth guy) 1987, I'm a Food/Pharma process engineer. I'm French but I live in Belgium since 2011. I Started Archery – Barebow – in 2017 (or late 2016, can't remember).
During 2020 pandemic, I took lessons and I'm currently studying to become a coach/trainer (for the very beginners for now).
I like the forest and people who live in the forest.
I like walking in forest because I like the trees.
I like cooking.
I like reading
I want to make a podium at KoA and Roma (I was going to win Roma 2020, but you know – pandemic….)
I dream about going to Vegas for shooting and spending money I don't have.
I shoot a Spigarelli Zen (green of course), Uukha Vx+ Limbs, Spigarelli rest (MAP), fitted with some grip from a company in Greece…
The tab is from them also.

CV Archery
2018
 Belgian National Bronze 3D
2019
 Gold Brussel's province
 Belgian National Bronze 3D
 Belgian National Bronze 2D team
 Belgian National Silver 2D
2020
 Gold team Brussel's province
 Wallonia region gold WA18
 Belgian National silver WA18
 Belgian National Gold IFAA indoor
 Belgian National record WA18