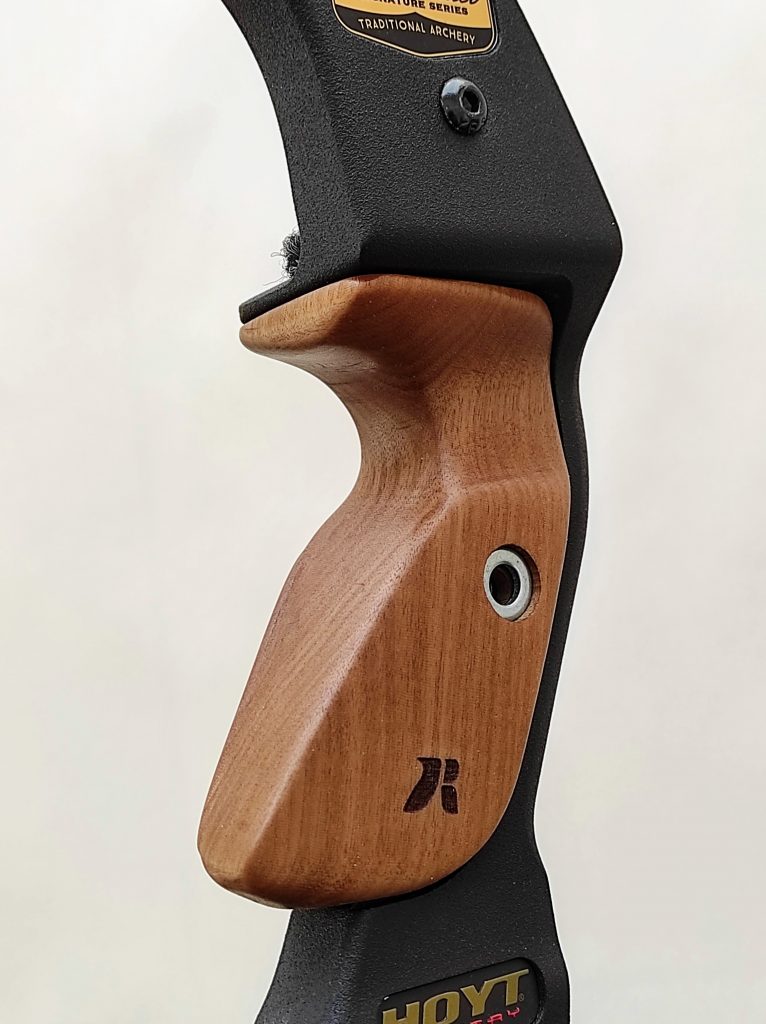 The Hoyt Satori now gets a major overhaul with the new, all-wood R-Core grips.
All the designs you know and love, are now available for your Satori and any other riser we support. Have a CD Archery riser? A Border Tempest or a Gillo GQ? You can have the same exact grip as your target bow.
The wooden grips are as fully customizable as their plastic/glass counterparts with some minor exceptions.
The pyramidal antislip can be either machined or laser etched and moreover, the wood grips can be coated with a rubber compound at the palm area. The lifeline ridge can easily be added.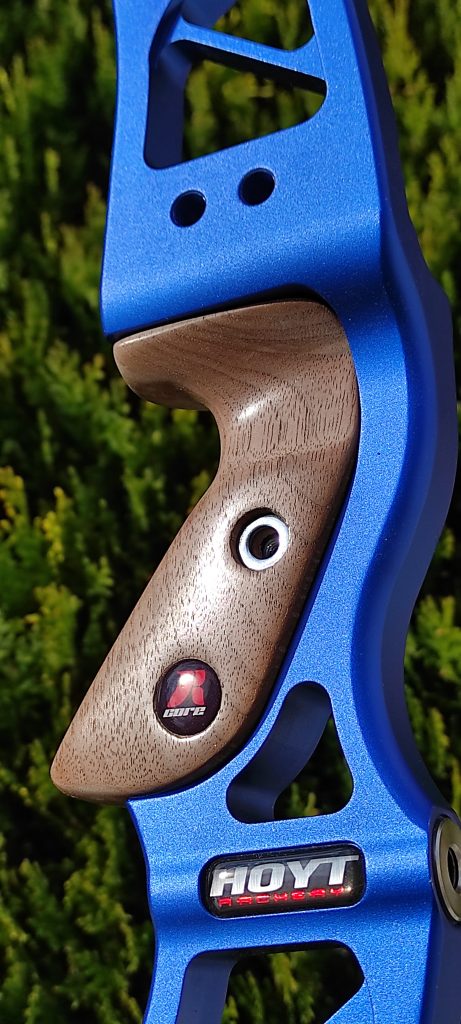 Finishing is achieved with sanding and treating with colourless wood stain, to keep the natural color and beauty of the original wood
All grips are made from single blocks of wood. No glues, no layered plywood. Each grip is from a single piece and thus, it is stronger and much more naturally beautiful compared to layered, artificially coloured plywoods.
Available wood species range from African walnut and Chestnut to Indian Rosewood, Padauk and Iroko (with many in between species). Please refer to the species section
No grips match your criteria